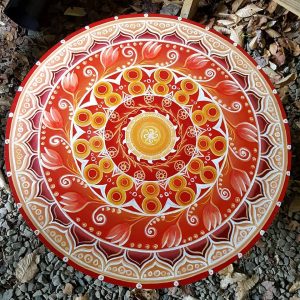 Bio
Gulnara is an artist whose work stretches across many cultures, dimensions, and styles. She has a very inquizitive mind and wants to use this project to explore the creative impulse that so many unique people in New York City have learned to utilize to express remarkable things and feelings.
Proposal
This project will interview people who want to comment, discuss, examine and reveal stories about their own artwork or comment about other people's art. These will be short video clips about the creative soul and how it is expressed, what it symbolizes, what it may mean or what it intends to communicate. The creative soul of NY will be a collection of these short interviews filmed all over NYC and revealing the vast diversity of this city's creative energy.
Budget
We require to obtain some video equipment, and editing programs to record and process the video recordings. This will require some editing time and production preparation to be later hosted on YouTube. The approximate budget we request is $21,000 for a series of 30 short videos.
Results
We predict that these videos will offer an unique insight into the creative people in NY and enable the audience to have a window into the deeper aspects of each individual's soul and how it translates to NY experience into the creative energy. This will offer the creative souls an important venue to document their art work and give the audience the opportunity to better understand the creative energy and how it can be manifested in so many different ways.