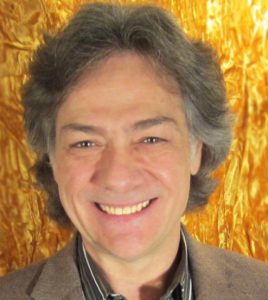 Your Source of Positive Energy!
You know I have dedicated my life to promote positive energy every way I can… I have invested everything I can to create this center, to offer you more resources to make your life better, have more fun, and achieve your goals.  Please explore this website for additional information.
BIG NEWS – We have begun preparing programs and events for the coming year.  We also still maintain our main office at 109 East 36 street NYC 10016.
COVID19 Story – We are all struggling with this strange situation. Although it seems recently that our world is returning to something normalish but still many people are troubled by this pandemic.  My careful examination of the research tells me that it is not as bad as the media make it out to be.  However, there is an impact, I am available by phone or web for addressing any issues. Sending positive energy to all suffering the consequences of this world wide problem. Even the CDC reports that 80% have mild or no symptoms and less than 1 in 400 suffer dire consequences.  Apparently the vaccines do help but take care of yourself and stay healthy! 
The situation in the Ukraine is terrible.  My heart goes out to the people under a senseless attack.  I have been hearing many personal stories and am available for support for anyone who needs my help.
We had scheduled our

Grand Opening the previous August 2020

to celebrate achieving the success to open the center. We wish to thank all of our friends who supported this project and many who have come to visit as well.  We are preparing to sponsor workshops, lectures and other events you can participate in although, because of a number of issues we are still in the planning stages. 
LOCATION:  Positive Science Center 170 Waywayanda Ct. Carmel 10512
Come Visit:  Easy to get to: only 1 hour north of NYC by car (or train to Southeast station in Brewster or go to Coldspring on the Hudson. We are also on Google maps & GPS
RSVP – just call or email us that you plan to join us…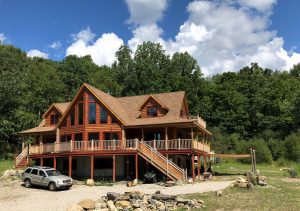 I AM ON A MISSION BECAUSE I HAVE A VISION
I always had a dream to build a log cabin in the country. The place I found is so nice, so close to the city, so perfect that I got inspired to share this with everyone! I could build my own small cabin here for my personal enjoyment, BUT I realized this is my opportunity to create something GREATER that everyone will enjoy, although I do recognize that I need your help to create a much bigger better place. So, let me invite YOU to become an Ambassador of Positive Energy, take this opportunity to participate! Join the Village – help create something you will use and enjoy for many lifetimes!
I established the PSC as a non-profit educational corporation that owns this place and will keep it as a public trust. The Board and our members are all accomplished movers and shakers of our world that embraced my vision and want to help create this little utopia.
Every Contribution Counts NOW More than EVER! Because any Time, Money or Energy YOU donate gets combined with others to become amplified exponentially to create a growing reservoir of positive energy that you and everyone else can utilize; become part of the village that makes it happen!
I am giving away a case of Veuve Clicquot Champagne to the person who helps us obtain a major donation (over $5K) because we are only 6 degrees of separation away from that Special Sponsor… So please connect us… but we appreciate your support in any amount!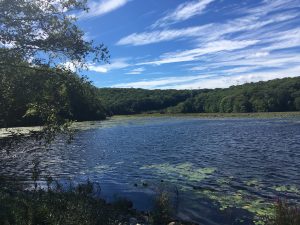 So please join me and the hundreds of friends supporting the PSC – all DONATIONS ARE TAX DEDUCTIBLE. If you have already joined or donated – thank you very much! Please forward this invite to your friends!
So far I lost count of the miracles. The PSC Inc bought this place, raised over $185,000, and we obtained a construction loan for $400K; we have now succeeded to complete the house! Now we have begun our major CAPITAL FUND DRIVE to raise the first $1 Million by 2023. We must start by raising funds to operate our center. Please help – click on the Link below, make another miracle and see what we offer below!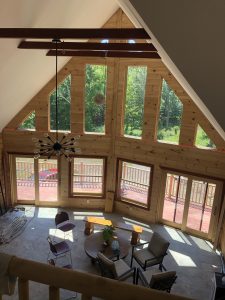 This Cabin has a huge Great room for events with 4 bed rooms and 4 baths for a total of 3000 sq ft of space all with a view of the lake only 1 hour north of Manhattan.
Especially now with this pandemic we need a place like this to escape to. We have the facilities to help you regain the balance and positive energy that keeps us healthy and happy.
FOUNDING CIRCLE of FRIENDS
Generosity feels good.

Donate: $20 or more – Lifetime invitation to events at the PSC that will include discounts to lectures, workshops and other events in NYC as well as up at the Center. You also get access to our growing library of information, videos and tools on this website!

You can click below to Donate any amount you like ($20 $50 $100 $500…) or subscribe with a few dollars every month:
DONATE $29 and get Dr. Ryder's book delivered for free


This is a personal development book that is based on Positive Psychology and offers valuable tools to minimize stress and maximize success. $29
DONATE $39 and you take the

100% SUCCESS Workshop

for Free!
Ask about the Webinar workshop. This series of webinars will keep you focused on achieving your goals! For more details click here: 100% SUCCESS WEBINAR PROGRAM $39
Even if you cannot contribute now
please show your support and JOIN
the Founding Circle of Friends for FREE!
JOIN
You are invited
Come visit the center to rest, recharge and return refocused with positive energy, When events are not planned we can rent 1, 2, 3 bedrooms or the entire house.
Please contact the Dr. Ryder's office to inquire about availability.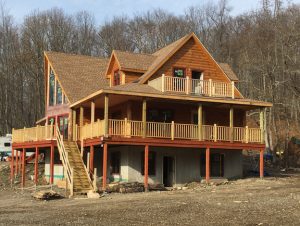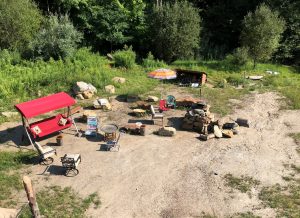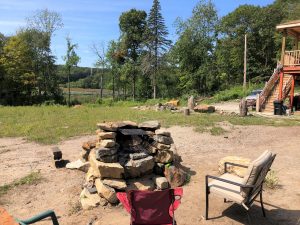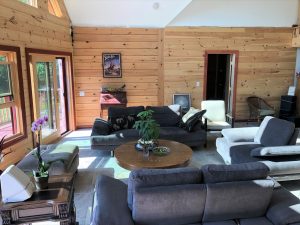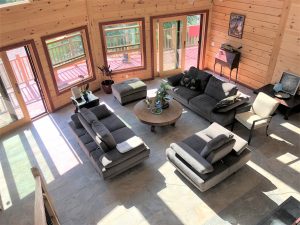 THERE ARE 2 BEDROOMS with PRIVATE BATHROOMS
The TREE ROOM and the SKY ROOM with a BALCONY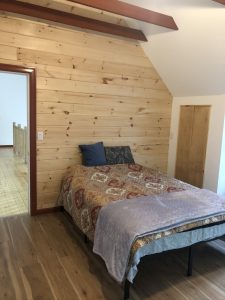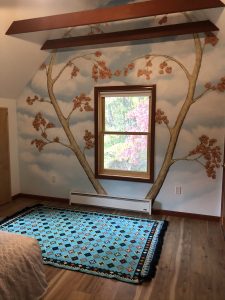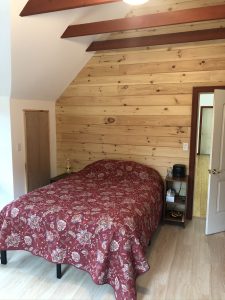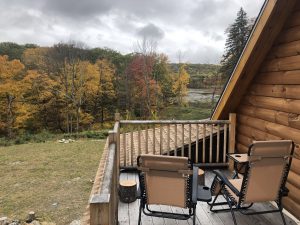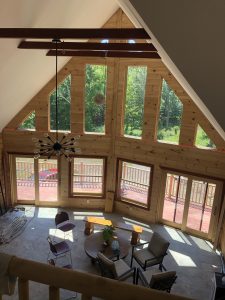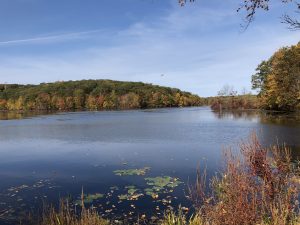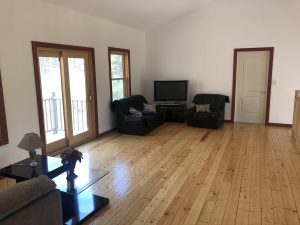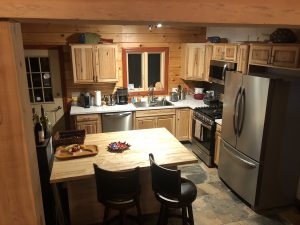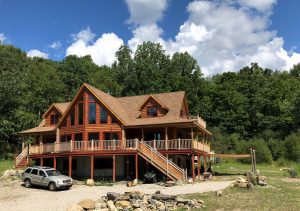 ---
Bigger Donations and Better Incentives:
Join the Village participate in creating more positive energy! 
$50 – Bronze Level. Invitation to a BBQ for 2 people at the Center and a Positive Program CD – Longevity.
$100 – Silver Level. Come to a BBQ for 4 people at the Center and a invite to a Trancendental Meditation Retreat.
$250 – Gold Level. Stay at the Cabin for a Night for 2 and all the above with Dr. Ryder.
$500 – Platinum Level. Stay at the Cabin for 2 people for 2 nights* and all the benefits above.
$1000 – Ruby Level. Invitation for 2 people (1 room) for 6 nights* and all the benefits above.
$5000 – Diamond Level. Invitation to use entire Cabin for 2 weeks* and all the benefits above plus your name on our Benefactors Plaque
* these nights can be spread out over time as well
You can also DONATE anything valuable you like to the Center.
Sponsors, Benefactors and Major Donors
Please consider a generous gift to help launch our project! We are prepared to work with you to dedicate a building, a program, or memorialize a gift of any size appropriately. Please call Dr. Ryder to discuss what we can offer and the best way to transfer funds. See the Contact page or call the office. Become an Ambassador of Positive Energy –>
Bragging rights: " I support the Positive Science Center…" does sound nice!
Double Your Money 2 for 1
Every donation under a thousand dollars will be matched by the board to double the impact of your contribution. As soon as our Center is completed you will be invited to visit and participate in a variety of activities and events.
Rather mail a CHECK? – Please send donations by check to:
Positive Science Center Inc. 109 E 36 St. #4, New York, NY 10016
OR CLICK on the DONATE BUTTON below to contribute safely online with Paypal or by credit card. We also gladly accept material gifts such as cars, or property and other valuable objects.
---
WHAT WE ARE ACHIEVING:
Join the Village.  The Log Cabin is now standing tall waiting for you to visit…  Naturally, we intend to keep the office in Manhattan and organize events in the city as well as up at this country retreat. There is an assortment of activities planned, educational, entertaining, even competitive. The main focus will be to keep POSITIVE ENERGY FLOWING to keep you healthy, happy and help you achieve more perso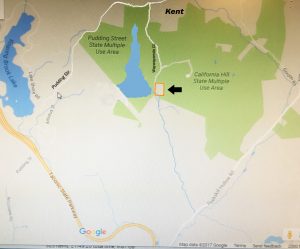 nal goals. You can see below some of the progress or click here to see a slide show of the realization.
YES – I want to support the PSC Mission. The more money we raise, the more positive energy we can produce. Write in whatever you can below – it is tax deductible.